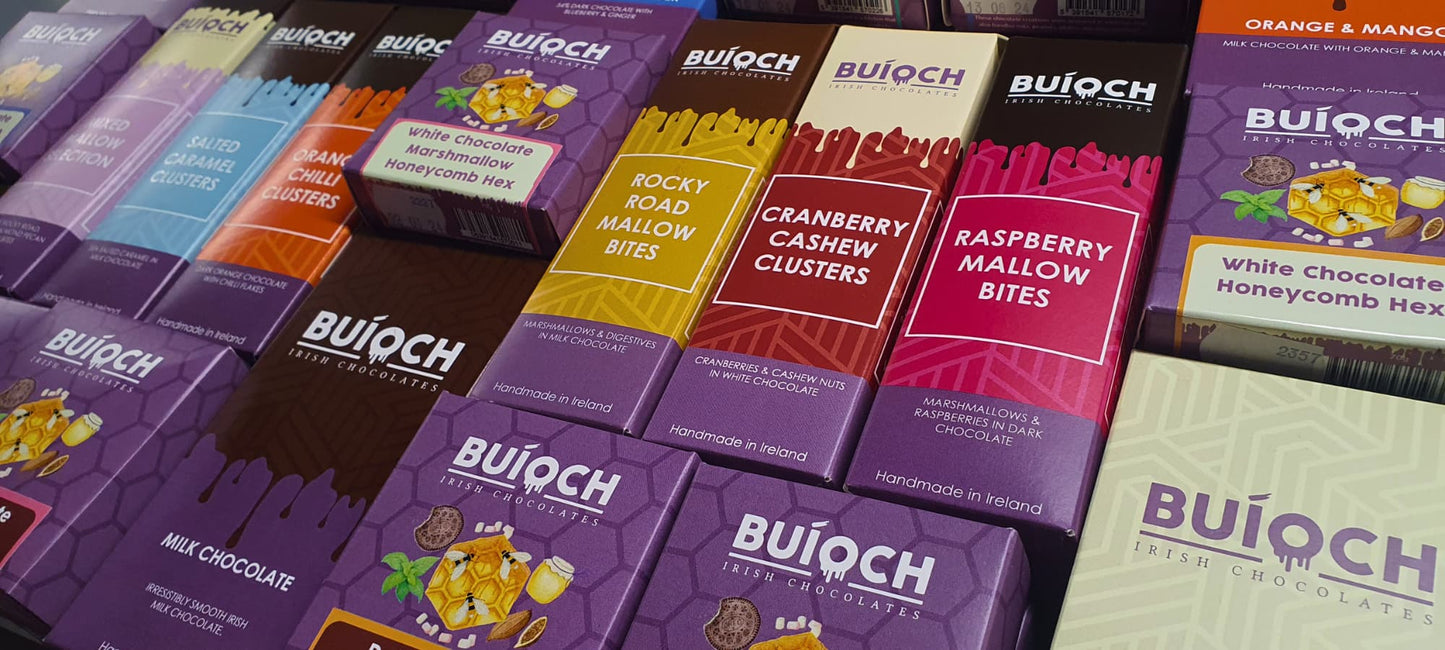 October 1, 2023** — Born amidst the challenges of the pandemic in November 2020, Buíoch Irish Chocolates has swiftly grown from crafting jams and chocolates in the comfort of homes to operating a flourishing chocolate factory on the scenic banks of the River Liffey. Today, Buíoch is excited to announce a significant reduction in the prices of its premium products without compromising the renowned quality.
After achieving substantial milestones in supply costs and boosting production capabilities, Buíoch is thrilled to pass the savings directly to its valued customers, echoing its commitment to offering more for less.
**New Competitive Pricing:**
- Chocolate Clusters & Bites: €6 (previously €8)
- Chocolate Bars: €4 (previously €6)
- Unique Honeycomb Hexes: €3 (previously €4)
This pricing adjustment is also reflected in the cost of all gift bundles and will be effective across the online store, wholesale, and corporate offerings.
**Innovation in Indulgence:**
Buíoch introduces the Make-Your-Own Mega Bar, allowing chocolate lovers to design their own 600g mega slab of chocolate, priced competitively at €30.
"This pricing evolution is a testament to our dedication to growth, efficiency, and our beloved customers," said Daryl Johnson, Founder at Buíoch Irish Chocolates. "We look forward to a bustling festive period and are excited about the delightful innovations the future holds."
Buíoch remains steadfast in its mission to provide affordable indulgences and delightful moments to its patrons while upholding the quality and richness that the brand stands for.